I SOGNI DI ROMA
(DREAMS OF ROME)
5 parts, 4-8 min each | Italy


I SOGNI DI ROMA is a five-part film installation which explores the resilience of imagination in the unpredictable times of a pandemic. Disembodied voices of Romans impart their own dreams had during the first 50 nights of Italy's COVID-19 lockdown, as the camera traverses spaces real and imagined.


Directed, Shot & Edited by Mo Scarpelli
Sound Recordings by Felix Blume, Mo Scarpelli
Produced by Andrea Arena
Commissioned by Cortona on the Move Visual Narratives Scholarship
Exhibited in Fortezza del Girifalco, Giardini del Parterre, Palazzo Baldelli and online with the COVID Visual Project
A Vessel + Rake Films production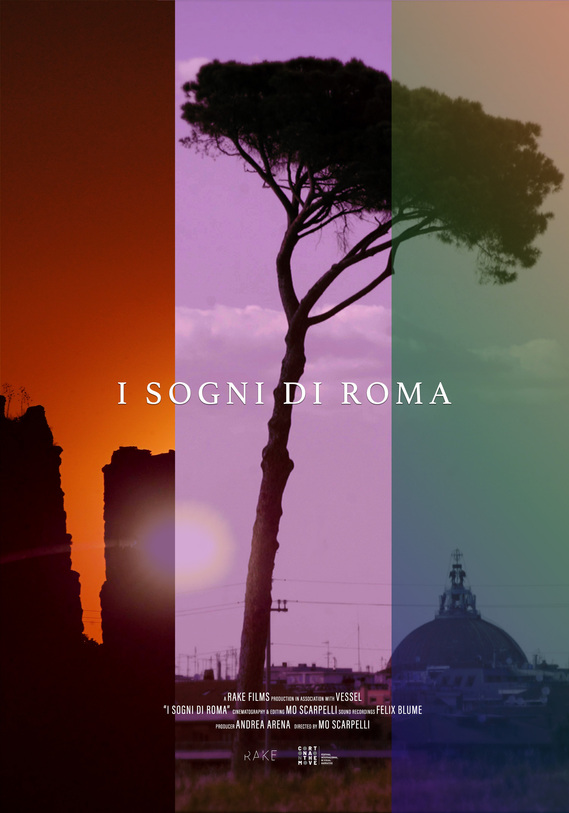 In March 2020, the whole of Italy was put into complete quarantine for what would turn out to be 50 days and nights. Most everyone in Rome did not leave their homes for days, even weeks, in fear of a mysterious disease and the heavy fines imposed by the Italian government for going outside.
In this time, dreaming became a gift, a way to access spaces and people we could not touch.
I SOGNI DI ROMA is an immersive exploration of the confusion, the longing, the relief through imagined worlds, and the immense dread that pervaded our sleep during this singular time in history.
Exhibition & Sales
Rake Films
hello@rakefilms.com